Bauformen" translates with architectural forms and appearances. "Bauformen" surround us. They are everywhere. Houses, streets, towers, bridges, stairs are part of public or non-public spaces and areas. All over the world, they are functionally planned and constructed. "Bauformen" are created. They are subject to certain regulations in social orders.
People shape and structure their spaces. These, in turn, have a effect on humans. In spatial sociology, one speaks of a reciprocal order.
Man is like his space and space is like his man - this relationship seems indissoluble.
Societies are constantly shaping and changing. Rooms and spaces are therefore relative. They are by no means static. They are dynamic and transformable. Their designs are an expression of this.
Through the multi exposed architectural photographs, the defined designs are to be expanded, blurred and changed. The order is being called into question. The view of an alternative function is opened. The structure is put into perspective. The perception of the familiar form becomes multidimensional. Their transformation begins...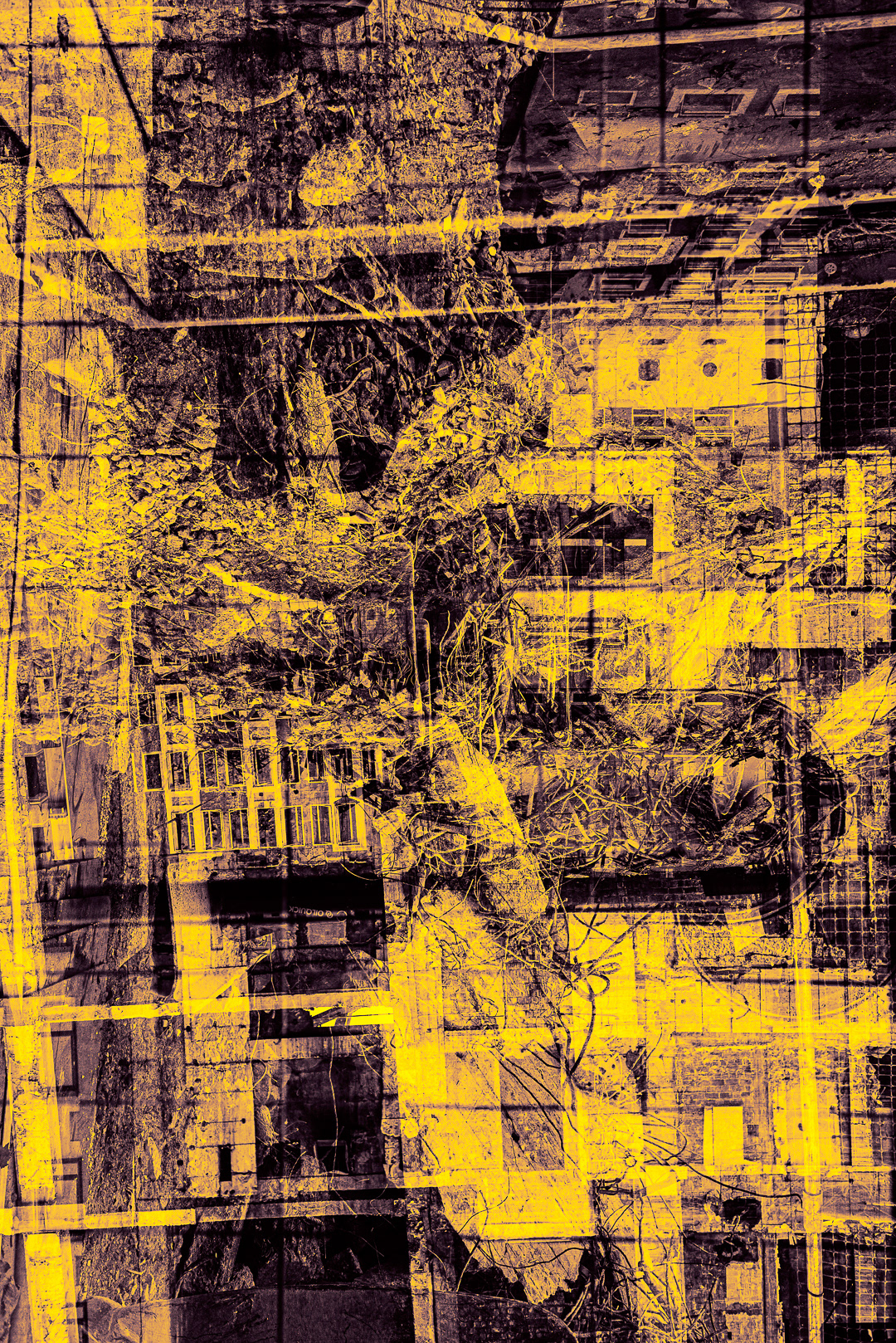 The images here are from my "Bauformen 2 - Demolition - Active Forming" Series.
With my camera, a Nikon DSRL, I can create multiple exposures of subjects. I often work with triple exposures here. During the composition, I try to achieve certain overlaying effects. It is not easy to implement, but it comes closer to "drawing with light" again. I can merge different motifs or image sections into one image.
Different apertures and exposure times can also be used. Nevertheless, a certain random element remains. Most of the time I can only reasonably judge the results on the screen at home. This reminds me of the analog times. I think it makes digital work a little more exciting and not so predictable. I only receive one digital file in RAW format per triple exposure. In post-processing I want to make the file ready for printing. This includes coloring as well as minor adjustments to optimize the images.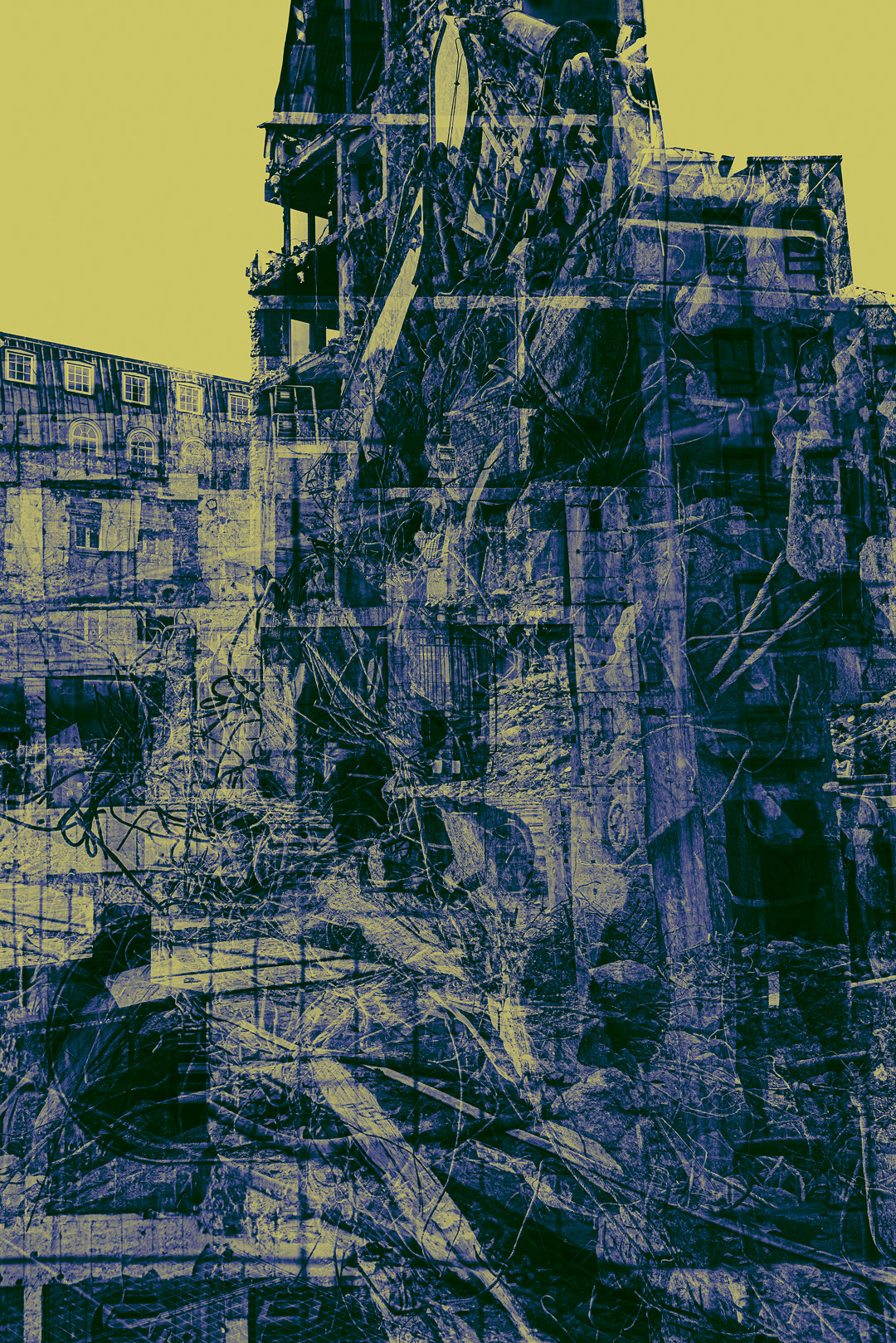 Fortunately, the greatest effort is involved in photographing. Hiking around outside or visiting specific places that are suitable for my motives is key. Sometimes it is also the crooked paths that lead to interesting motifs. Not always the straight ones.